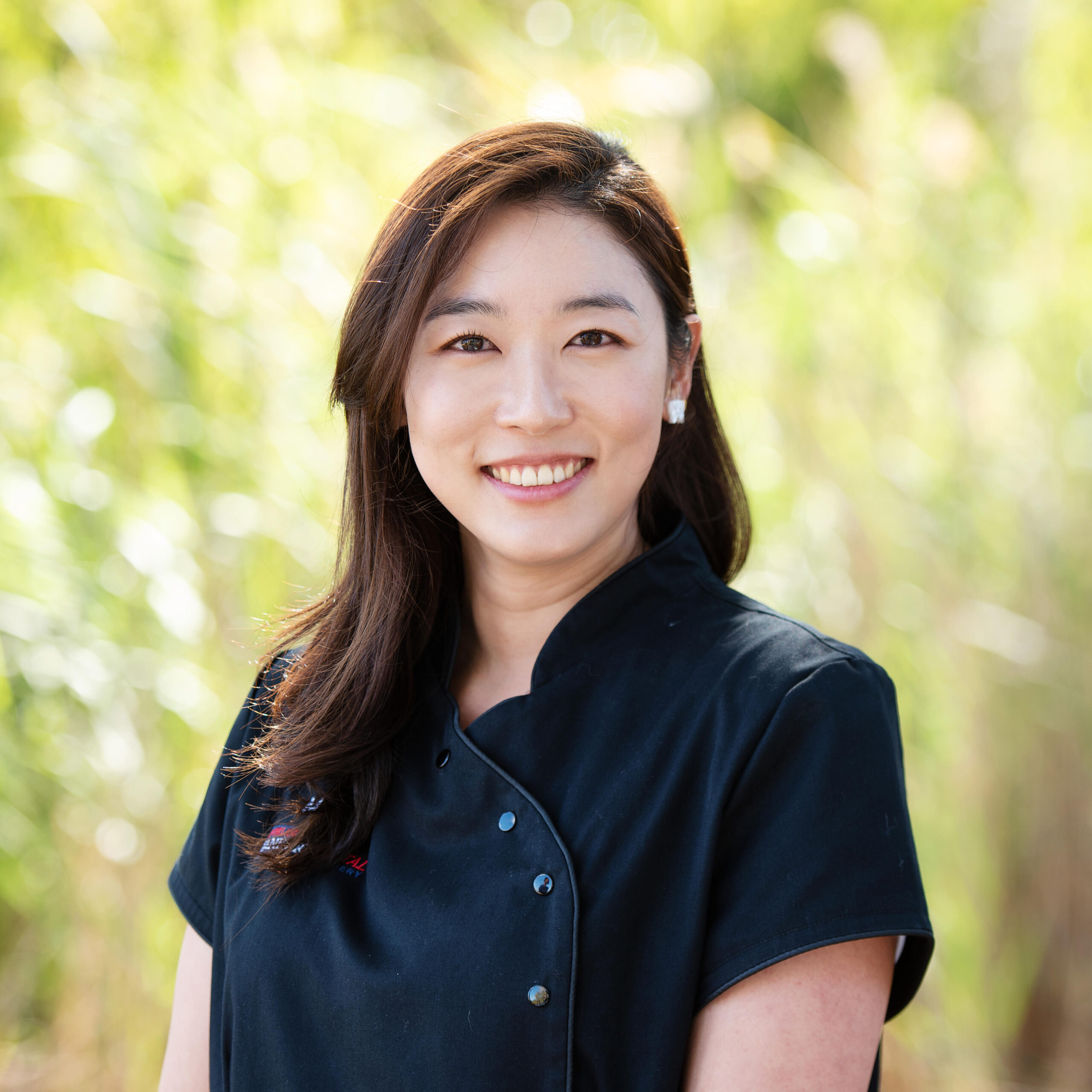 Book appointment
Fill this form
About
Dr Jimin's background is from South Korea, she moved to Malaysia when she was 16, then migrated to Australia many years ago. Dr Jimin graduated from University of Adelaide in 2015 and worked in Renmark for about 5 years until she joined the team at Tankard Dental Riverland in 2020.
What is your favourite thing about being a dentist?
I admit that it is a fairly intense and stressful occupation, quite dissimilar to what people can easily imagine. Of many that I could count, the beauty of my job is that I can take a great role in improving people's 'quality' of life, not just fixing a tooth or smile instantly. In spite of all those uneasy days, that's what helped me grown and drive me as a dental profession. I love seeing how I build up great rapport with many of my patients for the long term and see their quality of life improve, by looking after their own oral health. I was quite lucky to observe and learn all this by practicing in the Riverland over the past 6 years.
What do you like to do on your days off?
Nothing! ... I wish. But somehow I always find something to keep me busy. I usually enjoy watching movies on Netflix with a homemade cappuccino, or I may go on a trip to Adelaide/fly interstate to catch up with friends or do some overdue shopping.
What is your favourite food?
I do enjoy asian food a lot. Especially Sashimi or any type of seafood. My Mr is a decent cook who allows me to enjoy authentic Asian cuisine regardless where we live.
Work days
Monday
Tuesday
Wednesday
Thursday
Friday